With Passion to the Right Tone
As a film composer and sound designer, I have been creating specific emotions for TV and cinema films or commercials for over 19 years. For more than 100 different productions, tailor-made, stylish and emotionally coherent audio worlds were created for feature films, animated films, documentaries, documentaries, commercials and much more.
However, this was not necessarily foreseeable. I realized that studying environmental protection technology, which I had started back then, was a purely mental decision. I finally got to know what my heart really beats for. Namely for what has been my world since my earliest childhood: my own compositions - on the piano, later as electronic music, in independent bands. And the great love for music and sounds that touch and tell a story. Combining all this with the stories and emotions of films was and is simply unbeatable for me.
So I studied music and art at the University of Oldenburg and then film music and sound design at the Film Academy Baden-Württemberg. Since my diploma in 2004, I have been passionate about developing exactly the kind of music, musical language and sound aesthetics that the film or commercial in question requires. Be it in the form of classical, orchestral film music, through to electronic tracks or across genre boundaries.
18 awards and nominations for my work are motivation to continue to devote myself to every single film in detail and with passion, in order to optimally stage its emotional world acoustically. So that synergy effects can arise. All of this in creative and partnership-based cooperation with direction, editing, creation and production, as well as with absolute reliability and professionalism.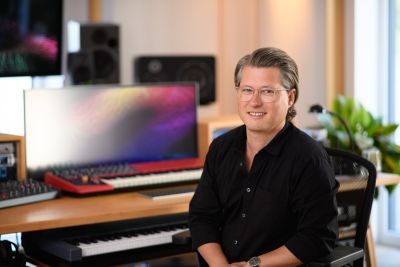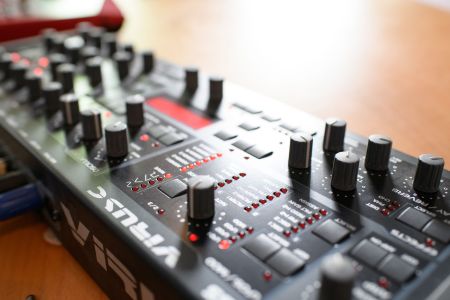 In The Studio
Always on the lookout for new ways of expression, selected instruments and sounds, combined with high-quality studio technology, form the framework for making music and sound design stylistically and emotionally appropriate. Broadcastable audio productions are created in the acoustically optimized daylight studio on the edge of the vineyards. Be it in stereo, 5.1/7.1 surround or binaural 3D audio.
Since 2014, most of the year-round studio electricity requirements have been covered by sustainable, self-produced electricity via our photovoltaic system. This reduces the carbon footprint of music and audio productions considerably, which also further reduces the carbon footprint of the entire film production, when it comes to green productions (green shooting).
Working as a film composer and sound designer in Rhineland-Palatinate automatically takes place a little further away from the classic media cities in Germany. The studio is located in the middle of the Rhine-Main area, between Mainz, Frankfurt and Mannheim and is very well connected by motorway and train. Frankfurt Airport can be reached in about 45 minutes. A visit to the studio in the much-cited "Tuscany of Germany" is always welcome.
Of course, trips to the production sites, editing rooms or meetings are just as routine as close contact throughout post-production. In addition, a fast and convenient server connection ensures smooth processes when exchanging the current work steps. This leaves enough space for the essentials to enable optimal results for the film and a pleasant, creative collaboration between all those involved.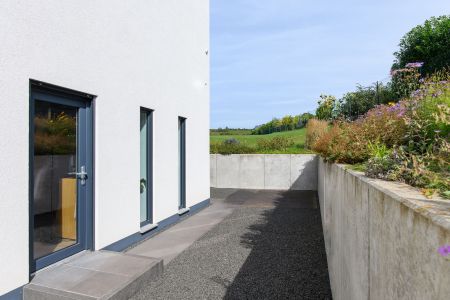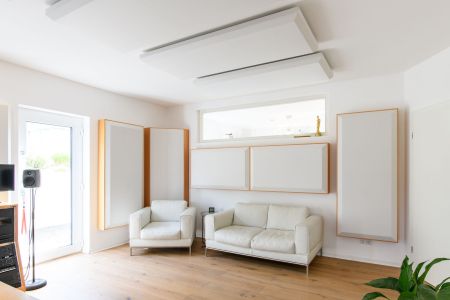 Portrait
In the summer of 2021, a film team visited me in the studio and shot a film portrait about me and my work for the SWR Landesschau.